Rolex Datejust
The Rolex Datejust is a classic Rolex watch. This elegant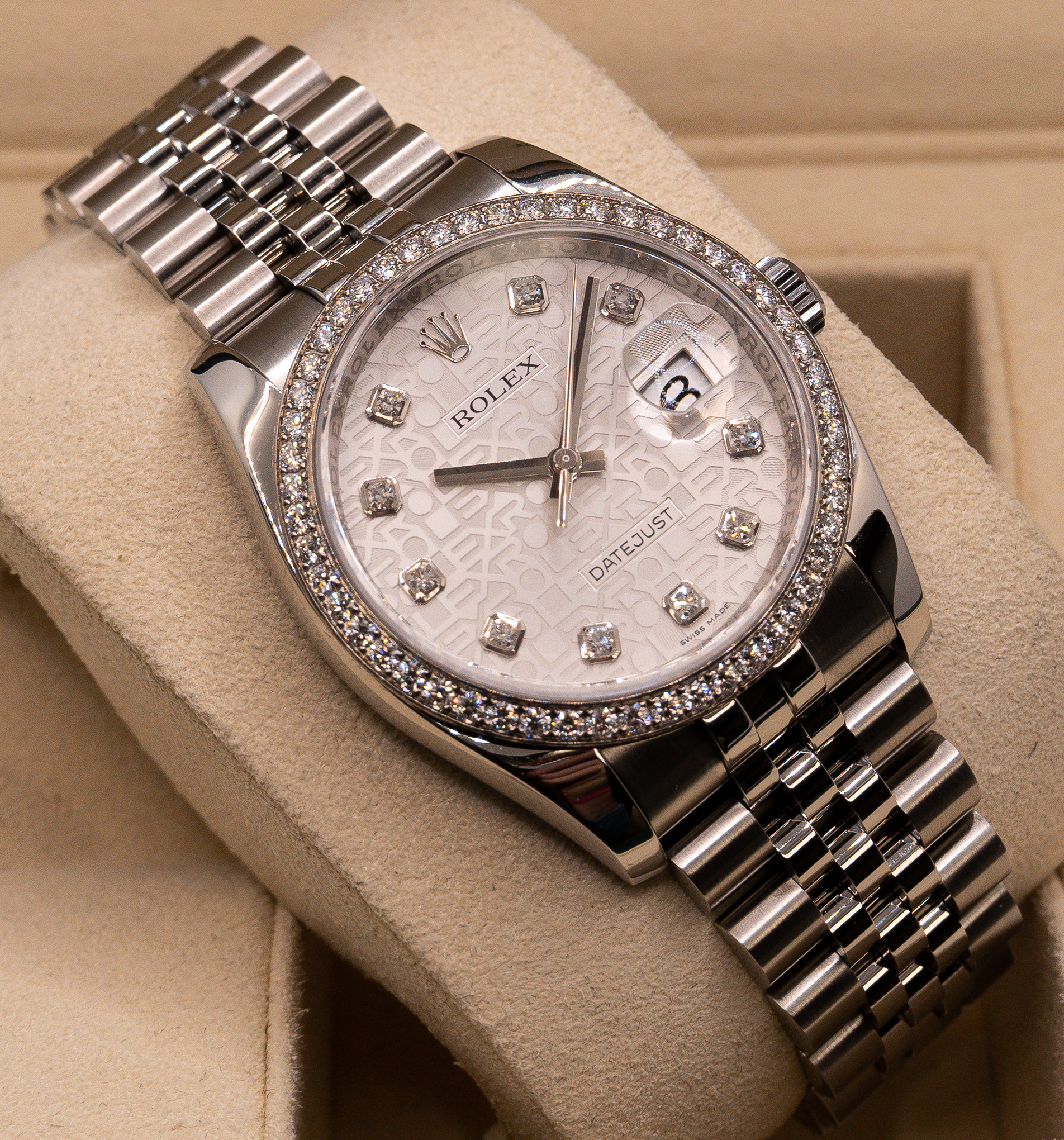 accessory offers aesthetics that endure as this style has been around since the 1940s. The Datejust is a quintessential and timeless piece of the Rolex collection, classifying it as an iconic luxury watch from the brand.
Featuring a round Oyster case with crown guards, a date window on the dial and the 18 kt fluted bezel, the Datejust is an easily recognizable and distinguished Rolex. This style of Rolex is available in three different sizes: 31, 36 and 41 mm. In addition, it's available in a variety of finishes, colors, materials and bezels so you'll be able to get the Datejust in your style, including with the Wimbledon dial. Learn more about Datejust II, Datejust 36 and Datejust 41, luxury Rolexes we also carry. We even have a variety of women's Rolexes.
About Our Rolexes
All of our Rolex watches are 100% certified and authentic. You can trust their quality as you browse our collection online. Or contact our professional staff who will be happy to help you find what you're looking for and answer any questions you may have.
No matter where you are, whether it's New York, California, Florida or somewhere else in the world entirely, we'll be there for you. We'll ship your Rolex Datejust to your door in protective packaging.
Contact us
Contact us with any questions you have about our watches.