The Rolex Datejust 41mm
The Rolex Datejust 41 is a classic piece of the Rolex collection. The 41 mm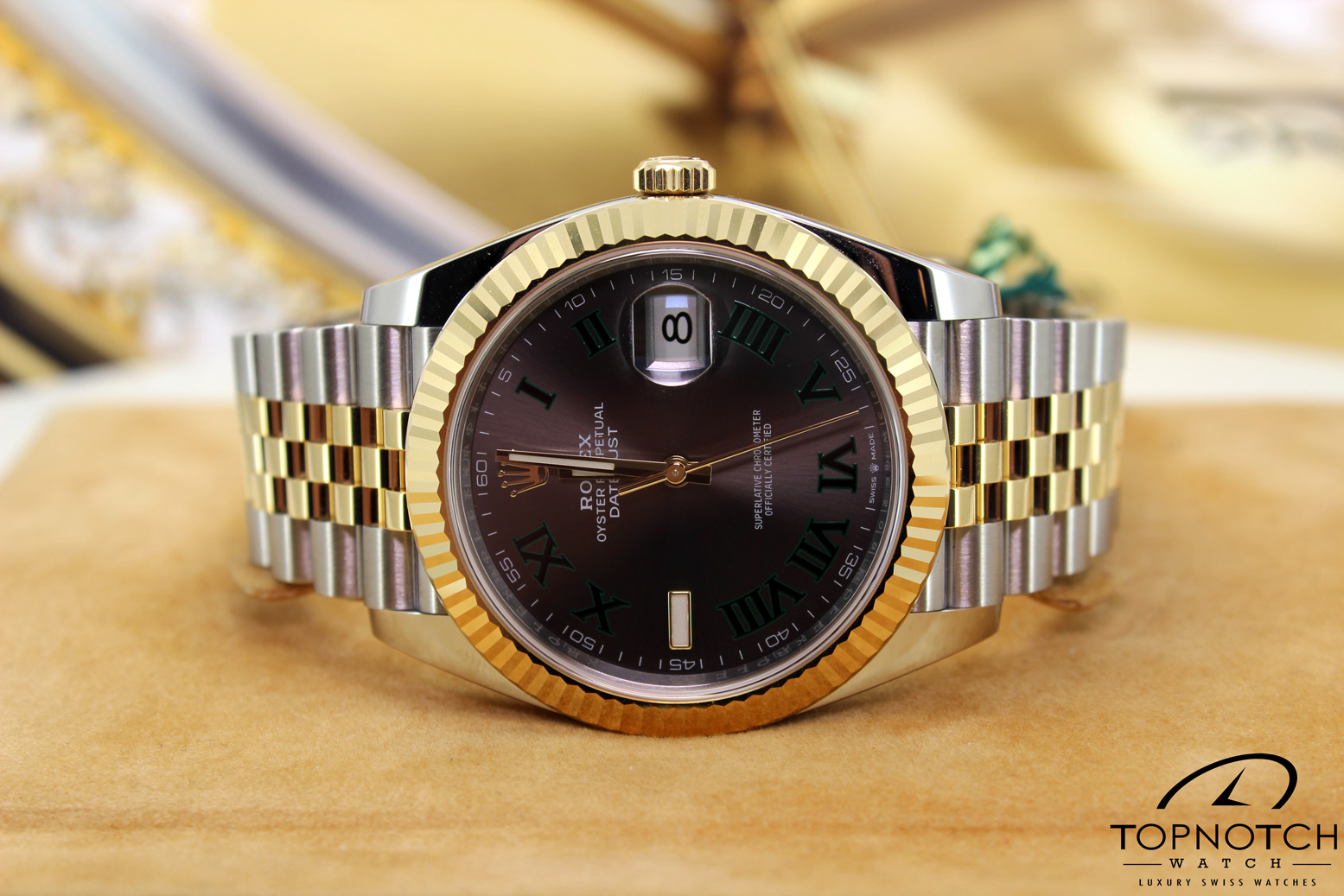 Datejust comes in a variety of finishes and styles, with different metals and dials. At TopNotch Watch, we carry a variety of those Datejust 41 models, all fully authentic and certified.
At TopNotch Watch, we are committed to offering the widest selection of used Rolexes, including the Rolex Datejust 41.
About Our Pre-Owned Rolex Sales
At TopNotch Watch, we carry the broadest selection of high-end watches that you'll find anywhere online. We also carry our Datejust 41 at the best price you'll find anywhere.
In addition, our staff is dedicated to helping you find the Rolex you want. They're available to answer any questions and to make your shopping experience more enjoyable. Plus, they can use our web of connections to find the specific Rolex Datejust, or other model, that you're looking for if it isn't on our site already.
Contact Us Today and Browse Our Catalog
Find the Rolex Datejust 41 you've been looking for today and have it shipped right to your house, in protective packaging. And if you have any questions while you're browsing our online catalog, contact our experienced and passionate team today!