The Family Behind The Watches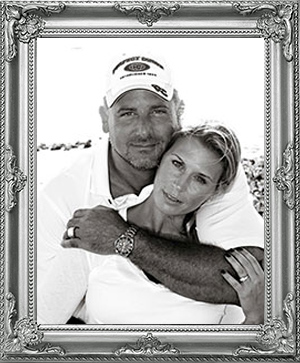 Congratulations... You have just found the VERY BEST place to shop for your favorite 100% Authentic Rolex & other Important Swiss Watches!!! Scott & Lisa Levin have been avid watch collectors and retailers for many years and now bring their wealth of experience and worldwide connections to the internet so you can buy exclusive authentic timepieces for a fraction of the cost at your local jeweler.
Selling the cleanest most pristine pre-pampered watches is what Scott & Lisa love to do! The Levin's take great pride in finding only the best watches available, that's what TopNotch Watch customers have come to expect over the years! What used to be a hobby many years ago has blossomed into a multi-million dollar business because Scott & Lisa treat their Internet customers like they deserve to be treated, with respect! Many customers are now repeat customers as they realize working with professionals like the Levin's is the best way to make a large internet purchase seem easy.
So if you want the VERY BEST prices, and the VERY BEST pre-pampered watches you can find, do what thousands of satisfied customers have done for years, give the Levin's a call... or if you are in the Buffalo, NY area call for an appointment to visit their gorgeous & private showroom! Lisa and I hope you enjoy shopping on our new redesigned website, if you don't find what you want, contact us, we have lots of connections and can certainly find you what you want within a few hours and save you thousands of dollars! Just call us at 716-510-7600.
God Bless ~ Scott & Lisa