Rolex Wimbledon
The Rolex Wimbledon dial and model pays homage to the oldest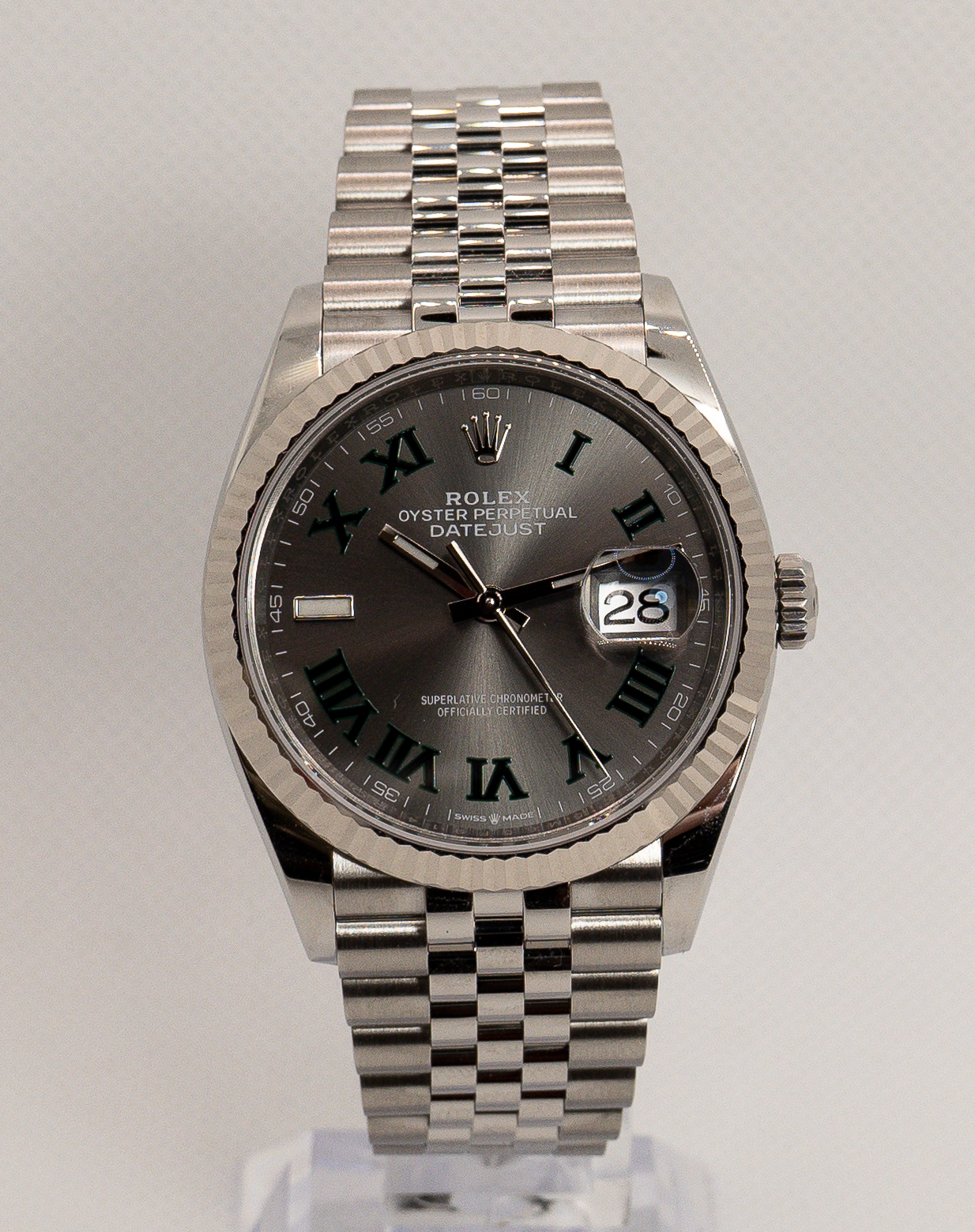 tennis tournament in the world. As of 1978, Rolex began a deep relationship with the tournament, becoming the official timekeeper. This led to the creation of the Rolex Wimbledon dial almost 30 years later, in 2009.
Representing class and style, the Wimbledon dial is an accurate representation of the partnership between the two brands. This elegant dial has been combined with various Datejust models, the unofficial watch of the Wimbledon tournament.
The Datejust Wimbledon makes a striking model with its slate gray dial with black Roman numerals outlined in classic Rolex green, also serving as a nod to the tennis greens. In some Datejust Wimbledon dial models, the colors and font of the Roman numerals change, but the striking contrast and elegance remains. In addition, the Chromalight stands out against the gray of the dial.
About Our Rolexes
Our wide selection of pre-owned Rolexes extends beyond the Datejust Wimbledon, but also includes luxury watches like the Air King, Yacht-Master and more. All of our high-end watches are fully certified and authentic. They remain in good condition and are shipped right to your door in protective packaging.
If you have any questions about the Wimbledon dial or other elegant pieces found across several Rolex models (like the Presidential bracelet), our passionate staff is prepared to answer your questions. In addition, they're able to help you find the specific model you want – if we don't already have it in our catalog – within a few hours using our web of connections.
Contact us
If you have any questions or would like more information, feel free to contact us or give us a call!