Ladies Rolexes at TopNotch Watch
Achieve timeless style with a high-quality Rolex. At TopNotch Watch, we make it easy for you to find the perfect used luxury watch. We carry the widest selection of Rolexes that you'll find anywhere else on line, including ladies Rolexes.
Women's Rolexes perform to the same high standards as men's Rolexes. Beginning with the Pearlmaster released in 1992, Rolexes were pitched toward women and the option has widened.
Our Women's Rolexes
There is no reason for your time piece to be any less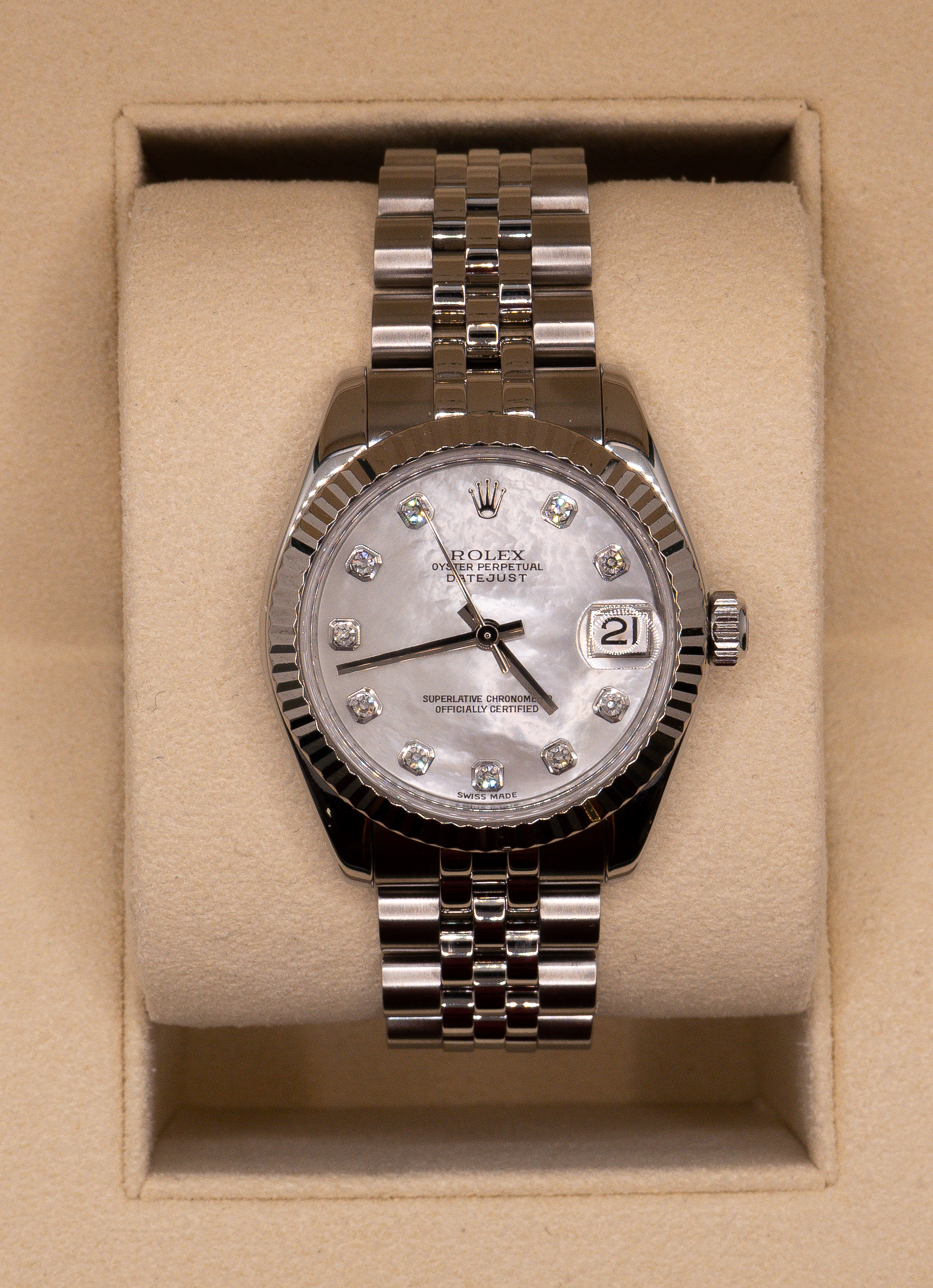 elegant than you are. At TopNotch Watch, we carry several different models designed specifically for women: the Ladies Datejust, Ladies President, Ladies Yachtmaster and Ladies Pearlmaster.
The main difference in women's Rolexes is the sizing. For both male and female customers, the chance to find the perfect Rolex is there, with a variety of dials, bezels and bracelet combinations available in each model.
Find Your Rolex Today
Browse our online catalog to find the Rolex you've been looking for and to get it shipped right to your door – wherever you are. Don't hesitate to contact our team with any questions you may have or if you're looking for a specific Rolex model, like the Ladies Presidential Rolex. We'll be happy to help you.
Some of Our Women's Rolexes: