The Rolex Submariner
Unlock the deep with the Rolex Submariner diver's watch. Released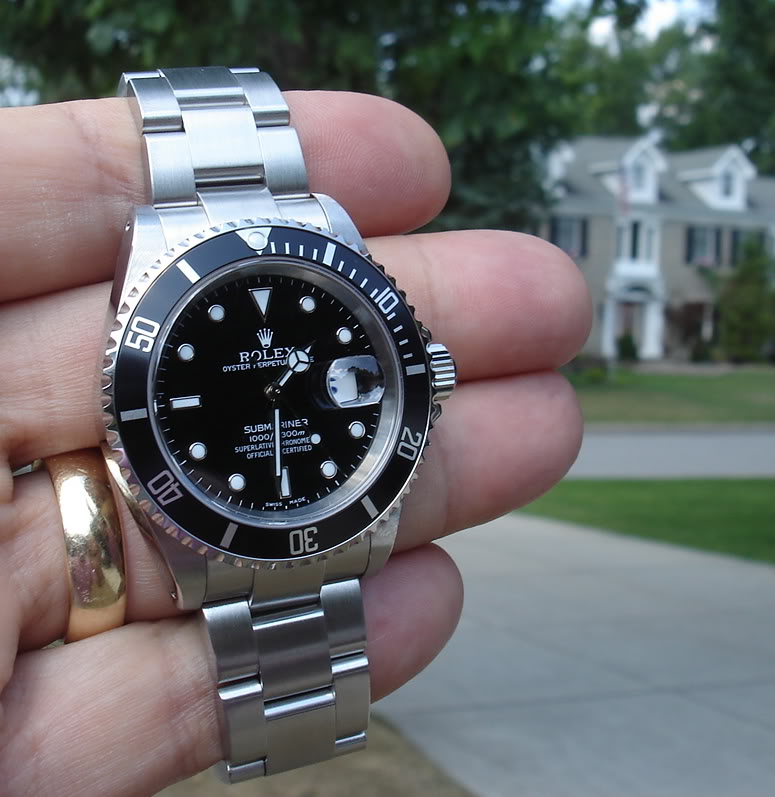 in 1953, the Submariner model was the first divers' watch waterproofed for up to 330 feet. Released at this time, it was a turning point in the development of divers' watches. Over the years it has collected a notable history, becoming a watch worn by 11 James Bonds.
In the over 50 years since this model was first released, it has changed in look. Now the Submariner is submersible up to 1,000 feet. It has an Oyster case size of 41mm and a distinctive dial with large, luminescent markers. It also features a rotatable bezel and an Oyster bracelet.
Despite its slight design changes over the decades, the Rolex Submariner still embodies the original model that changed the industry.
About Our Rolexes
All of our pre-owned Rolexes are 100% certified and authentic. You can rest assured that all of our Rolexes are in good condition. As you browse our online catalog, be confident that the luxury watch you select will be shipped to your door in protective packaging.
We have multiple Rolexes available, not just our Submariner model, like the Rolex GMT, Sea Dweller and the Milgauss. But if you can't find the specific luxury watch you're interested in, contact our knowledgeable and experienced staff. They'll be able to find it through our network of connections within a few hours.
They'll also be able to answer any other questions you may have.