Rolex GMT
Originally released in 1955, the Rolex GMT was designed to show the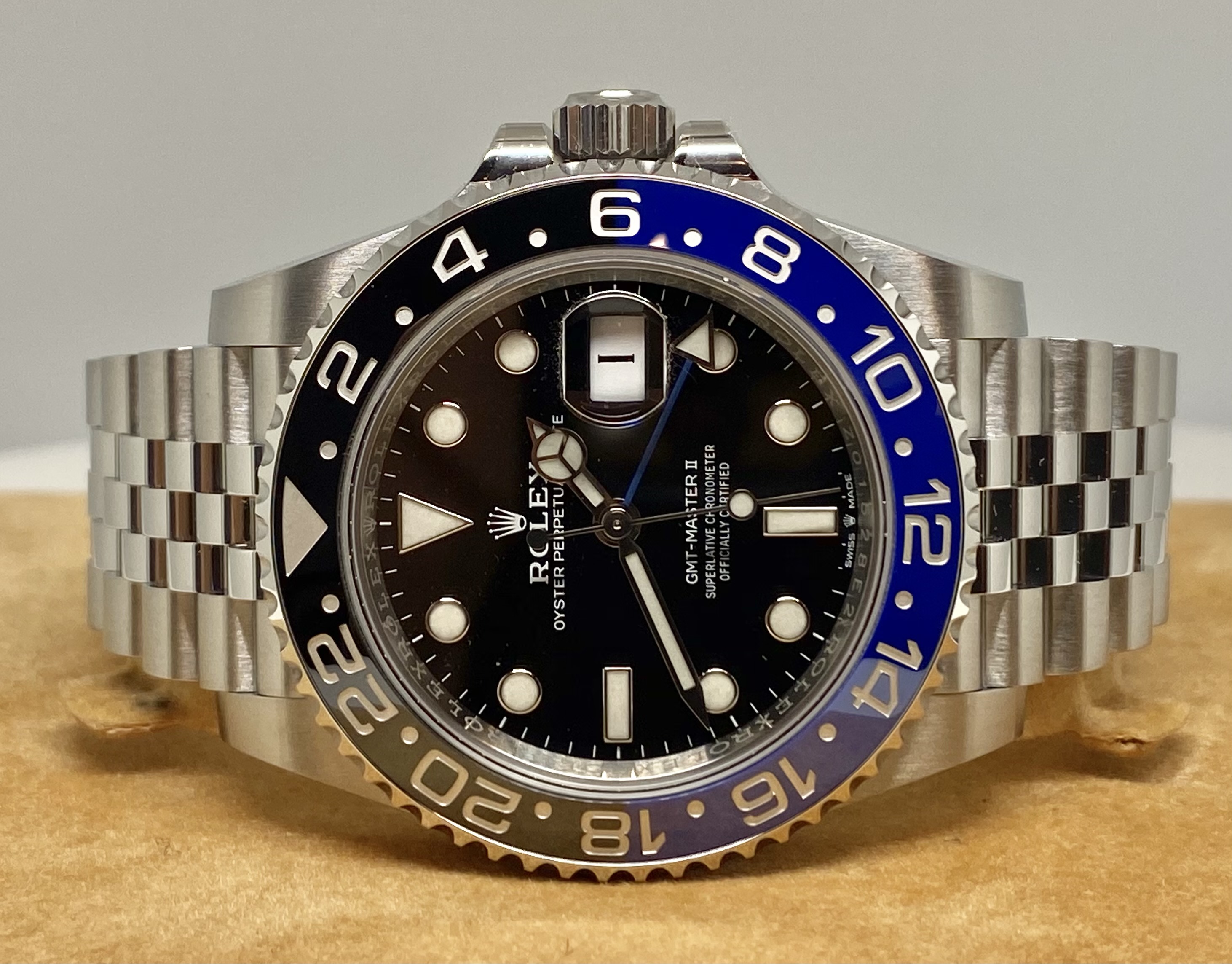 time in two different time zones at once. For professionals criss-crossing the globe and bouncing between different time zones, this is the Rolex for you. Named after Greenwich Mean Time zone, it's no secret that this watch is an excellent navigation instrument.
Since its original release in 1955, the Rolex GMT model has been added to with Rolex also releasing the GMT Master and GMT Master II. With each new model, improvements have been made to the original design, keeping the GMT multi-time zone management in mind.
About Our Rolexes
Find your Rolex GMT watch at TopNotch Watch. We offer the widest selection of used Rolexes that you'll find anywhere online, beyond just the Rolex GMT. All of our pre-owned Rolex watches are fully certified and authentic, and in great condition – many of which have not even been worn.
Plus, our knowledgeable and dedicated staff are happy to answer any questions you may have about the Rolex GMT, GMT Master or any other watch we carry. In addition, if you can't find the model you're looking for, contact our team. They'll be able to find it for you within a couple of hours by utilizing our web of connections.
Browse Our Catalog
Browse our catalog online to find the Rolex GMT you've been looking for, and give us a call at (716) 510-7600 with any questions you have. Order your watch today and have it arrive at your doorstep in protective packaging.