The Rolex Explorer
Encapsulating the spirit of adventure, the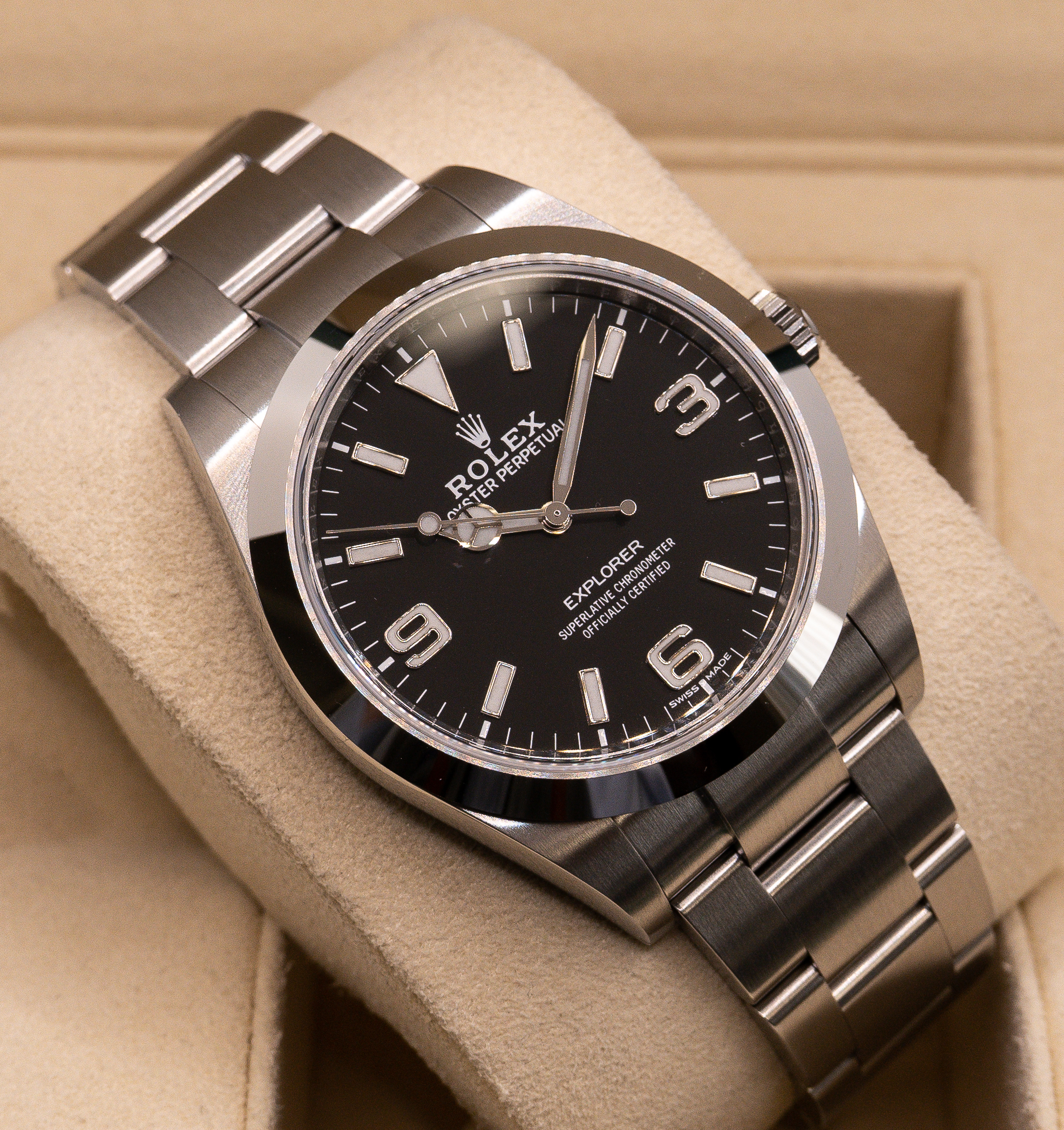 Rolex Explorer is for those who venture where few do. Developed through Rolex's close relationship with and close involvement with exploration and adventure.
The Oyster Perpetual Explorer and the Explorer II evolved with Rolex's adventurous spirit. As the watches were designed, they were able to be tested by the conditioners that true adventurers experience, ranging from taking on high mountains, polar areas and caving expeditions.
The World's Explorers Where the Rolex Explorer
Some of the world's most intrepid explorers, mountaineers and scientists use and rely on the Rolex Explorer to aid them in their journeys. Originally launched in 1953, the Explorer has only been improved – as seen with the Explorer II.
Get Your Own Rolex Perpetual Explorer or Explorer II
Find your own Rolex Explorer from TopNotch Watch. We carry a wide selection of different models of the Explorer watch you want. All of our watches are full certified pre-owned watches in excellent condition. Some have never even been worn.
Contact Us Today to Learn More
Contact our team at TopNotch Watch today to learn more about the watches we carry or browse our online catalog today and get your watched shipped to your door.