Pre-Owned Rolex Watches for Tampa, FL
TAMPA'S PREFERRED CHOICE FOR CERTIFIED PRE-OWNED ROLEX WATCHES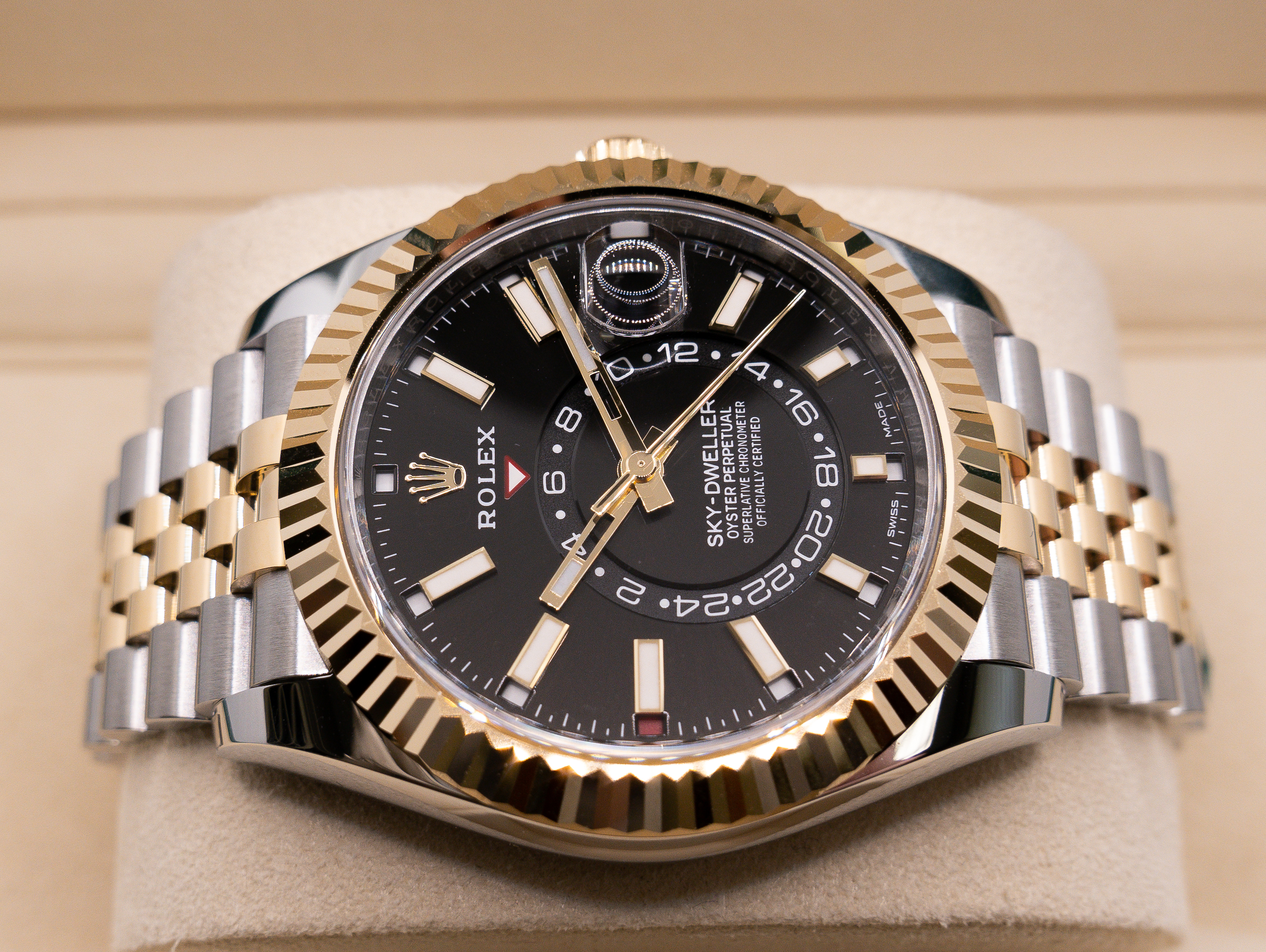 Welcome to TopNotch Watch, Tampa's premier destination for 100% certified pre-owned Rolex watches. Our specialized collection, curated explicitly for Rolex aficionados, is created to accommodate individuals from the vibrant city life of Tampa to the tranquil Gulf beaches and beyond.
UNRIVALED QUALITY AND VALUE: LUXURY REVISITED WITH ROLEX TIMEPIECES
At TopNotch Watch, we offer an impressive selection of Rolex timepieces epitomizing quality, sophistication, and value. Leveraging our vast network, your dream Rolex is always at hand. Embark on an extraordinary journey that encapsulates the distinctive charm of Tampa.
TAMPA'S TRUSTED PLATFORM FOR CERTIFIED PRE-OWNED ROLEX
Scott & Lisa Levin, devoted enthusiasts of Swiss watchmaking, have established TopNotch Watch as a notable online marketplace for certified pre-owned Rolex watches. Our steadfast commitment to integrity, professionalism, and stellar customer service forges a shopping experience that differentiates us from Rolex admirers across Tampa.
CUSTOMIZED ROLEX CONSULTATION DESIGNED FOR TAMPA'S DISTINCTIVE FLAIR
At TopNotch Watch, we acknowledge the refined aesthetic of our clientele in Tampa. Our expert team is primed to guide you through your Rolex purchase journey. If your sought-after Rolex model remains elusive, trust our robust industry links to source it for you.
CONNECT WITH TOPNOTCH WATCH
From the thriving cityscape of Tampa to the serene shores of the Gulf of Mexico, we're available to serve you wherever you are in Tampa, FL. TopNotch Watch is dedicated to helping you secure your pre-owned Rolex with the utmost convenience. Dial (716) 510-7600 or visit our website to find the Rolex timepiece that encapsulates your ambitions and lifestyle.