Pre-Owned Rolex Watches for Illinois
ILLINOIS' ELITE SOURCE FOR CERTIFIED PRE-OWNED ROLEX WATCHES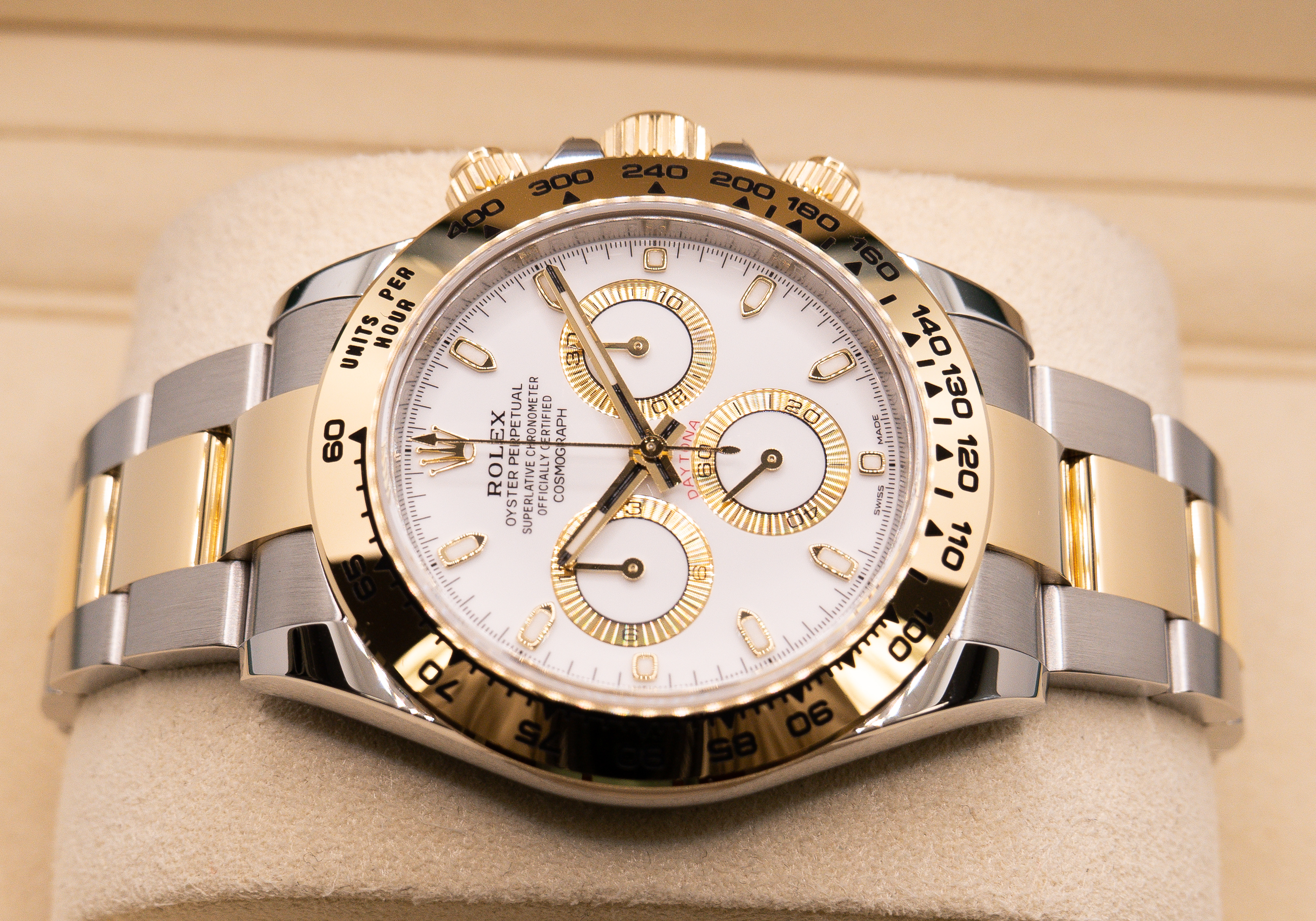 Welcome to TopNotch Watch, Illinois' trusted destination for 100% certified pre-owned Rolex watches. Our distinct collection, expertly curated for Rolex enthusiasts, is crafted to suit individuals from the lively streets of Chicago to the peaceful prairies of Central Illinois and beyond.
UNSURPASSED QUALITY AND VALUE: LUXURY REIMAGINED WITH ROLEX TIMEPIECES
At TopNotch Watch, we feature a stunning assortment of Rolex timepieces embodying quality, elegance, and value. Thanks to our extensive network, your ideal Rolex is always within reach. Join us on a remarkable journey that captures the unique spirit of Illinois.
ILLINOIS' GO-TO DESTINATION FOR CERTIFIED PRE-OWNED ROLEX
Established by Scott & Lisa Levin, Swiss watchmaking enthusiasts, TopNotch Watch has become a significant online hub for certified pre-owned Rolex watches. Our unwavering dedication to integrity, professionalism, and exceptional customer service provides a shopping experience that distinguishes us among Rolex lovers throughout Illinois.
BESPOKE ROLEX CONSULTATION TAILORED TO ILLINOIS' REFINED STYLE
At TopNotch Watch, we appreciate the refined tastes of our Illinois customers. Our adept team is committed to assisting you in every step of your Rolex acquisition journey. If your desired Rolex model is elusive, rely on our robust industry connections to locate it for you.
CONTACT TOPNOTCH WATCH
Whether you're based in the bustling metropolis of Chicago or the tranquil landscapes of Southern Illinois, we're ready to serve you wherever you are in Illinois. TopNotch Watch ensures a seamless transition to owning your coveted pre-owned Rolex. Dial (716) 510-7600 or visit our website to find the Rolex timepiece that embodies your aspirations and lifestyle.