The Rolex Oyster Perpetual
The Rolex Oyster is a classic and essential to the history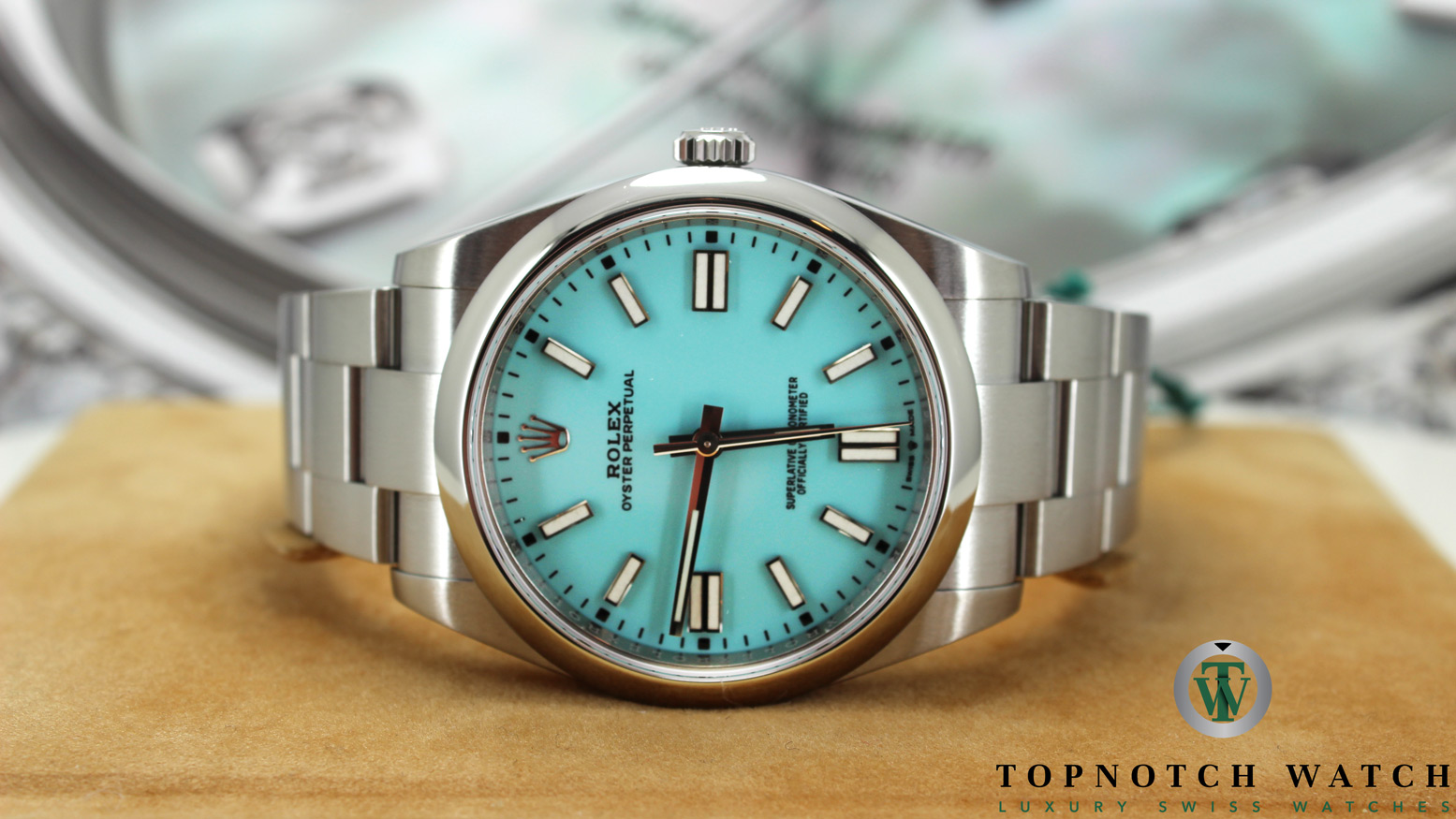 of the Rolex. Originally released in 1926 as the world's first waterproof watch, the Oyster became a technical masterpiece and showcased its prowess in watch history.
With a waterproof Oyster case, a precise chronometer and a self winding movement, the Oyster Perpetual contains the essence of the original Oyster while elevating it. In addition, it features an anti-reflective coating applied to the back of the sapphire crystal, ensuring optimal legibility on the dial.
Find Your Oyster Perpetual at TopNotch Watch
Add this classic and timeless Rolex to your collection. Explore the selection of used Rolexes at TopNotch Watch by browsing our online catalog. All of our watches are certified and entirely authentic. Plus they're in great condition.
Order Yours Today
Find the Rolex Oyster or Oyster Perpetual you've been looking for today and have it shipped right to your door, regardless of where you live, from New York City to Florida to California and everywhere in between.
Contact our knowledgeable staff with any questions or to help you find the specific Rolex you've been looking for.